Testimony
"Michelin stars from me"
"Life Lessons has made the lives of our PSHE teachers so much easier. Staff feel more in control of the lesson and of the conversations, and no longer feel like they have to divulge personal experiences in order to get pupils to engage with the class."
Testimony
"Working with Life Lessons changed the entire way we teach PSHE!"
Students are now engaged and actively participating in discussions. The content is targeted specifically toward each age group and it makes such a difference to receive information from peers on screen, people that look like them, that sound like them and who are living the same life right now.
My only complaint is that I didn't find them sooner!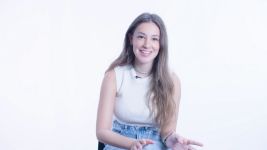 Teach
Be real, be inclusive, feel confident
We film young people from all over the UK, from different backgrounds, with different experiences and views. These short videos model the conversation to your students in the classroom making it easier for them to talk about topics such as healthy relationships, consent, puberty and sexual health – everything in the curriculum.
Partner schools access over 500 videos of young people and subject matter experts, including experts on FGM, gangs, consent lawyer, masculinity coach, sexual health professional, nutritionalist and many more. 
Our approach uniquely empowers your teachers to be confident facilitators.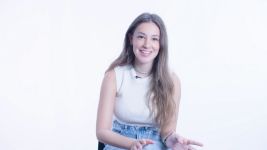 LEARN
Countering negative online attitudes
Make sure young people get a balanced view and read between the lines.
Our unique peer-led materials and set-up training support teachers to create a safe space in school for young people to discuss, reflect and critically evaluate online influences including from TikTok and Youtube.
New Blog
"10 Steps to Tackle Misogyny and Sexual Harassment in light of Influencers such as Andrew Tate"
TRENDING
Topics our community is talking about
Here are a selection of the latest subjects that the Life Lessons community is finding most relevant.
FREQUENTLY ASKED QUESTIONS
I'm interested in being filmed, how can I get involved?
We put out a casting call every year and promote the filming opportunity on social media and in schools. If you'd like to get a notification drop us an email at casting@lifelessons.co.uk
Do you have materials for teaching RSHE to SEN pupils?
Our video based format works well for many SEN pupils and Life Lessons is used in Special Needs Schools. All videos have subtitles. Also our 'Experts' video library is particularly useful as they show fact based videos on topics such as FGM and first aid.
How are your lessons created?
Our lessons are created by secondary teachers across the UK, each lesson then undergoes a multi-stage peer review process before being published. We continue to maintain and update lessons based upon evolving best practice, policy updates, lesson observations and feedback from our partner school.
Is there flexibility with pricing for very small schools, we are a PRU?
We partner with many APs and can consider pricing based upon smaller pupil size, set up a call and we'll try to support your budget.
Do you deliver workshops in schools?
We deliver teacher CPD for RSHE remotely and in person. We can deliver pupil facing workshops, and if we can't we can direct you to other great people that can! Get in touch to let us know what you need.